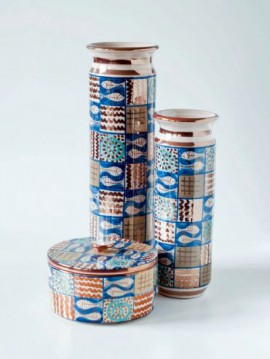 We are recovering one of our collections awarded for being the best neo-craft ceramics in CEVIDER '98. It is the MEDITERRANEAN collection, which consists of sweet boxes, plates, centerpieces, etc.
Collection in cobalt blue, luster, green and ochre. Original Arturo Mora's design and totally handmade.
Shortly in our online catalogue.
Related News