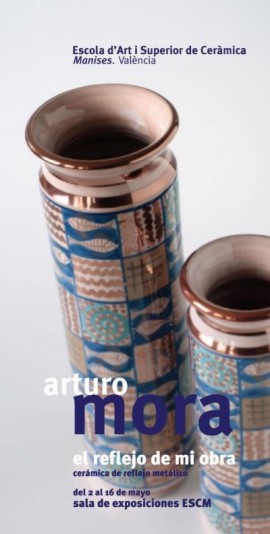 The 2nd of May 2013, in the Exhibition Room "Alfons Blat" of the ' Art and Superior Ceramics School of Manises was opened the Arturo Mora's exhibition called "The reflection of my work", Luster ceramics, with a very good reception.
You can enjoy the exhibition until the 16th of May.
The exhibition goes along the whole artistic career of Arturo Mora, from his beginnings in the traditional luster ceramics, his research on Persian ceramics and his most recent and contemporary work.
A vision of the luster ceramics from the 13th century until now. A whole life dedicated to the ceramics and its study.
Related News