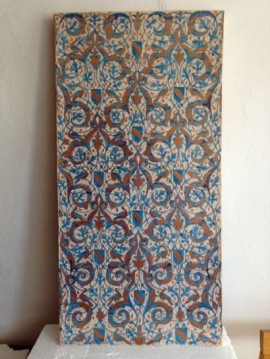 Original Nazari tile found in Jaen. Similar to the Fortuny tile, it differs from this one in the manganese outlines, the cobalt oxide and the absence of heads in the extremes of the canes. However, the emblems, the long-legged birds and the pinks are identical.
15th century.
Nazari tile in luster and cobalt blue already finished.
Size: 114x57 centimetres.
Related News